At the moment, with almost 30 members, the STORES is the largest committee within Scintilla. The STORES is a small electronics shop entirely run by Electrical Engineering students located at the University of Twente. Our goal is to offer cheap electronics and study needs. The STORES is located in the Educafé in the Zilverling.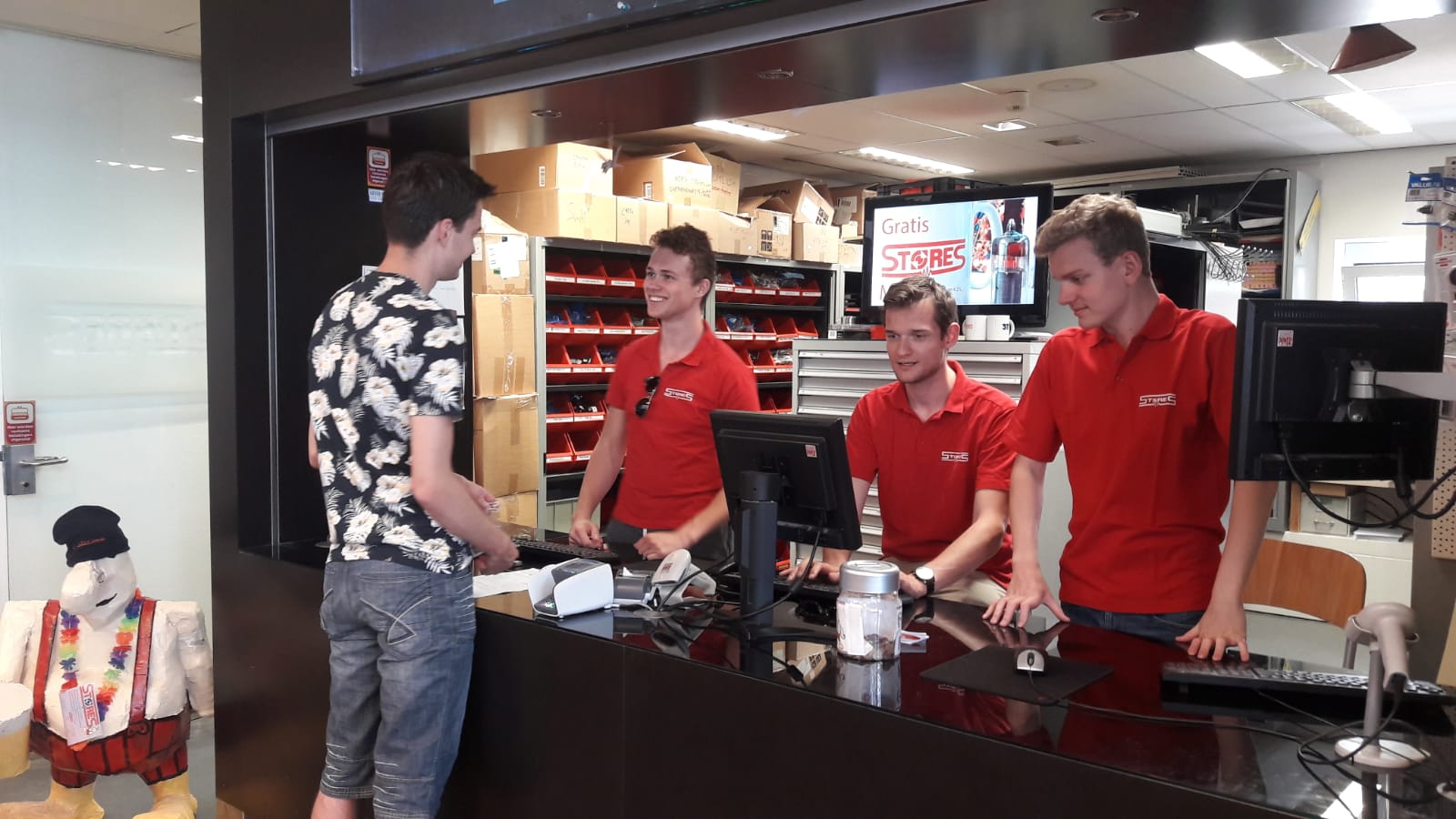 The STORES sells a wide selection of electronics products. Our inventory ranges from electrical components for your newest hobby projects to cables to connect your laptop to a monitor. We offer your typical AA batteries to power your electronics needs and we have a wide selection of tools. If you want to know whether we sell the product you are looking for, you can check in our product list.
If you would like to stay up-to-date on our product selection you can become friends with our mascot, Mr Mu.
Opening hours
The STORES is opened on working days from 12:45 to 13:30 hours. During university holidays we are closed.
| | |
| --- | --- |
| Monday | 12:45 - 13:30 |
| Tuesday | 12:45 - 13:30 |
| Wednesday | 12:45 - 13:30 |
| Thursday | 12:45 - 13:30 |
| Friday | 12:45 - 13:30 |
| Saturday | Closed |
| Sunday | Closed |
Contact
Do you have a question? Send us an e-mail, but even better, just visit our shop for a personal advice.
The STORES is located in the Educafé in building Zilverling at the University of Twente. After entering the Zilverling turn left to enter the Educafé. Then turn right and find the STORES as the second counter (room no. E103).
E-mail: stores@scintilla.utwente.nl.
Login
You can login on the STORES website using your UT credentials and, if you are a member of the STORES, with your Scintilla account. When logged in it is possible to see the receipts of all your purchases at the STORES. It is also possible to make a wish-list which is accessible by the sales-persons when you come by!
3D printing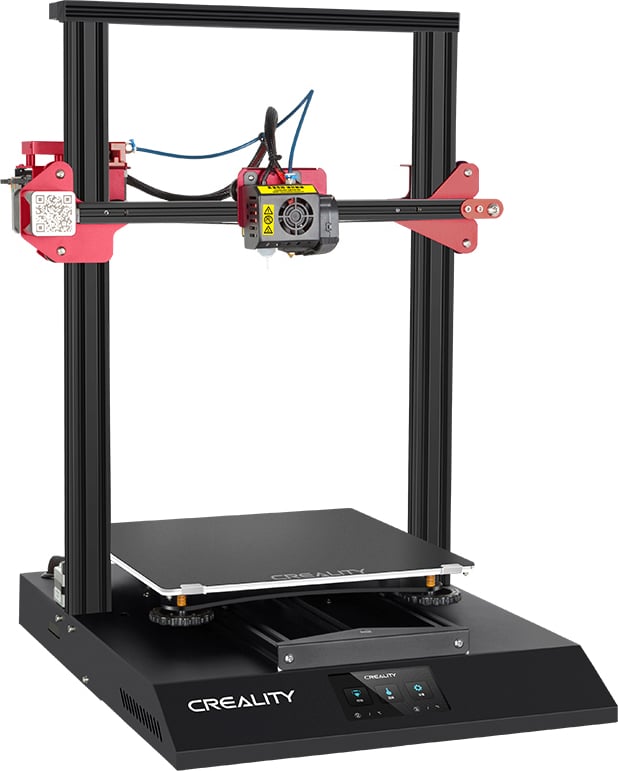 Once a month, it's 3D printing day at the stores! At this day, there will be an experienced member of our 3D print team to answer all your questions about 3D printing. It doesn't matter if it's about slicers, printers, nozzles, hot ends or whatever else, we're always up for a nice discussion or question!
3D printing service
With our advanced 3D printer, we can make your files come to life! Also you can make use of this. If you want to have something 3D printer, hurry and fill in the quotation form. We'll be in touch as soon as possible!
The Vierdecart
We also sell second hand electronics. During opening hours you will find a wooden cabinet outside the STORES, with lots of electronics in it. If you would like to buy something, take it to the counter and start haggling!
Note: items from the cart are sold without any warranty!
Have you got any old electronic device you think someone could use? Bring it to the STORES. Our employees will check if it is of any use and, if so, put it in the cabinet!
Orders
It is possible to place orders at the STORES. We can order at Nedis, Farnell, RS-Components, TME and Mouser. You can complete an order form at our counter or at home (download the order form here). You will have to fill it in, sign it and then bring it printed out to the STORES or mail it to the STORES. Incomplete or unsigned forms will not be processed!
The delivery time depends on our suppliers and the available amount of time of our purchasers. This means that we can not guarantee short delivery times!
History
The STORES exists since the year 1970, back then it was called the Commissie Componenten Verkoop Scintilla (CCVS). Later in 1983 they started to work together with Inter-Actief and merged into the Commissie Componenten Verkoop Scintilla & Inter-Actief (CCVSI). This cooperation between Scintilla and Inter-Actief led in 1990 to enough friction between the two such that it was decided to go separate ways. These two new committees are now known as the Scintilla's Trading Organization for Reduced-price Electronics and Study-needs (STORES) and the IAPC.
Want to join?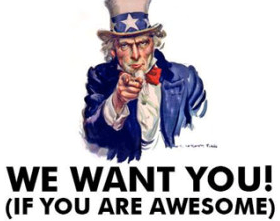 The STORES is always interested in attracting new members. You will stand in the shop approximately one lunch break every week. If you're interested, this gives great opportunity to learn all about components, retail, 3d-printing, finances and more! So if you have some spare time in the lunch break and if you like to join in on our meetings with cake, beer and crisps, maybe the STORES is something for you. If you would like to join, please speak to one of our members
Product Suggestions
We always try to keep useful and relevant items in stock, but it might happen that we do not have the product (group) you are looking for. To keep our inventory up-to-date, we like to hear your suggestions, which you can email to inkoop@scintilla.utwente.nl. Please note that we cannot adopt all suggestions as they must be relevant for all customers.
Lists and documents
Policy
Everything we do, including all the information on this site is subject to our policy terms (in Dutch).